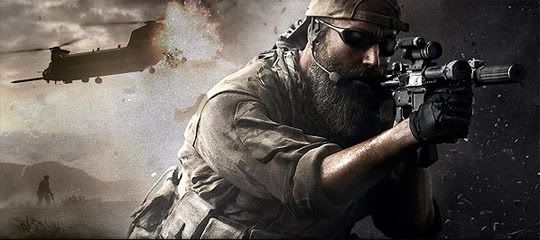 This. This right here. Nothing makes me want to play the new Medal of Honor less than seeing Scruffy McBeard running to fight terrorists with his cap on backward and sporting his Oakley
™
sunglasses, while a helicopter is getting blown up in the background.
Give me a fucking break. Are they trying to give gamers a hero they can relate to? Does he use that neckbeard to blend into the bushes like a ghillie suit? Do all soldiers go into battle looking like complete tools? Is this the age we now live in, where we can't even wait until a war is OVER to start making a mockery of it?
These are the questions that keep me awake at night. Now where did I put my pills..